out of the darkness …
a guiding light
pastor mark vavra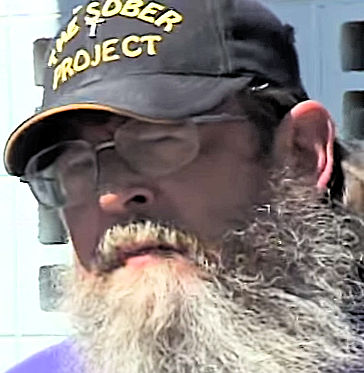 Mark's journey…
Born into a military family in 1956, we relocated frequently until arriving in Tucson AZ in 1966. This is where we stayed. Graduated from Sahuaro High School in 1974. Joined the US Coast Guard in 1975 and found my 'first calling'. I absolutely took to the sea and ships.
I was medically retired as an E-7 in 1990 after the third back surgery. I then returned to Tucson and began an out-of-control spiral into alcoholism. My world self-destructed in 2003 through my own self-destructive choices; ie 'my sin'. It was this spur that got me serious about the reality of God.
I entered into a Substance Abuse Treatment Program provided by Tucson's Veteran's Hospital. They provided me with valuable insight into my addictive behaviors. During this time I also dedicated the life I had left to seeking God's purpose.
In 2005, having been given an opportunity to start a faith-based 12-step styled meeting at Saguaro Christian Church, I ran head-first into The S.O.B.E.R. Project. They were just getting started and already doing all of what God had told me to do. After attending one meeting, I knew this was where God had sent me. Rather than 'reinvent the wheel' I was able to talk to Pastor Larry after that meeting, and, shaking a set of keys at him, I said, "Hi—you don't know me yet, but my name is Mark and I have the keys to another church, and we're going to be tight."
The rest, as they say, is becoming history.
I have seen the power of God impact so many, many people's lives since coming to SOBER. The experience of sharing in someone's heart opening to God cannot be described. When they become serious about God, they discover that God was always serious about them. I have been blessed beyond measure through SOBER, and hope you will allow God to lead you into becoming that person only He knows you are capable of being.
I was licensed to the Gospel in 2007, and then in 2009, ordained through The S.O.B.E.R. Project and the Arizona Southern Baptist Association. I am currently blessed to be the Associate Pastor of SOBER.
Come check us out – see for yourself the lives changed through God's Grace.
My 'Mantra' :
For by Grace you have been saved through faith, and this is not of your own doing; It is The Gift of GOD !"
Ephesians 2: 8